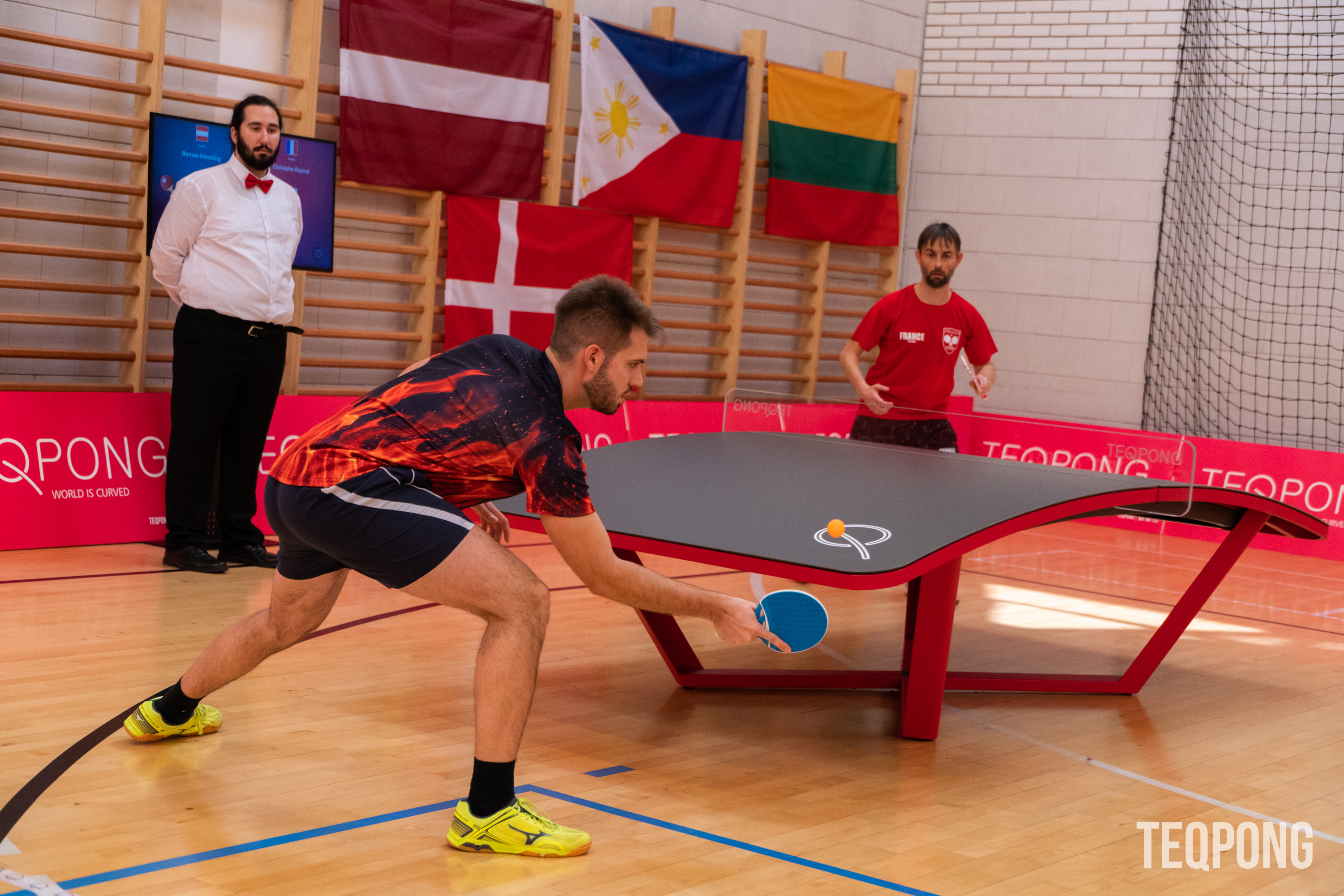 We spoke to current world ranked number 3, Roman 'The Burner' Kiessling from Austria about teqpong and his career.

What were your thoughts when you first saw and played teqpong?
I just thought wow how interesting and different compared to the table tennis table. It was challenging at first because the balls slide quickly on the curve table especially when played deep. But I really enjoyed it.

How have you been during this pandemic? How has it affected your training?
When I found out that all halls and sports facilities in Austria would be closed for a long time, I thought that I would not be able to stand it for months without Teqpong. That is why I ordered the Teqpong Lite table and set it up in my garage, the table itself is great but of course not ideal to train only in your garage. I still stay postive and train hard as I know training in the garage it still better than no training.
Please stay healthy until the end of the corona pandemic so that we can all meet our families and friends more often and of course play teqpong together!

What is your favourite teqpong stroke and why?
My favourite shot is the net volley, when the ball bounces back off the net and you can hit the ball back on the table right in the air, I think this is one of the most spectacular things about teqpong.
And secondly of course, the topspin forehand.

Why is your nickname 'The Burner'?
haha, because I am very motivated and ambitious. When I play a match, I always want to win, and I give everything my 100% and I always say, "I'm on fire". That is why I have my fire t-shirt; it motivates me a lot and that is why I am 'The Burner'!

What has been your favourite teqpong moment so far?
It was a great honour to have participated in the 1st Teqpong World Championship. It was an incredible event and atmosphere and a very well-organized tournament.
And of course, finishing top 3 at several Challenger Cups throughout the season.

What are your future teqpong goals?
My biggest goal is of course to become world champion in Teqpong and to be number 1 in the world ranking. But that is a very difficult task because there are many top players. It very often depends on the day's condition and a little luck is also part of it. But I am optimistic and will fight every day, every match to achieve my goals!
PS:
I wish you all a Merry Christmas and a Happy New Year. I hope we will see you all again next year at the Teqpong events. Stay safe and see you soon.