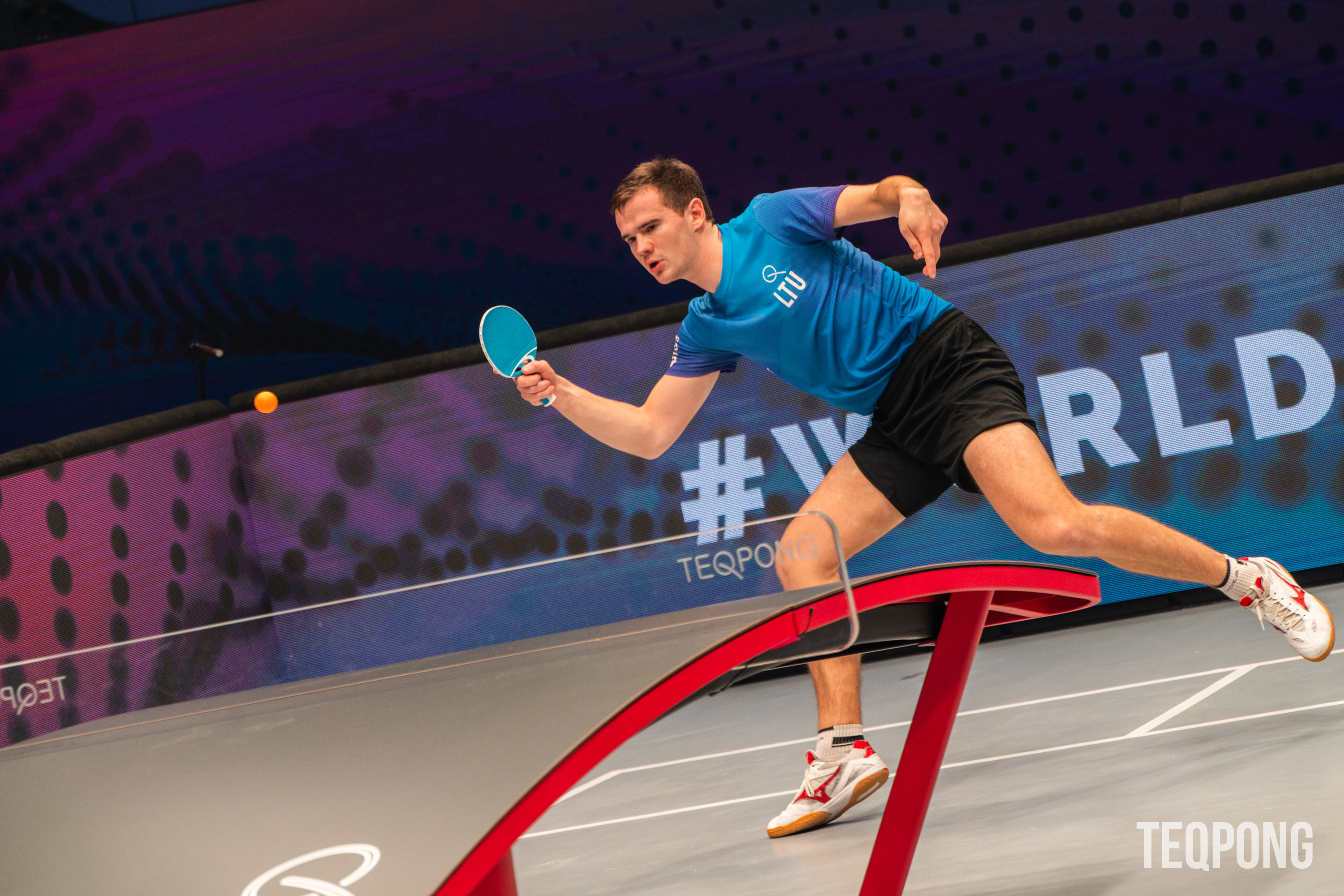 We spoke to the current singles and doubles world champion Alfredas Udra about his career.
What were your thoughts when you first saw and played teqpong?
I felt joy, because I love to play all sports especially tennis and it felt similar to playing tennis just on a table.


How have you been during this pandemic? How has it affected your training?
Hard times, because of strict quarantine, all training halls are closed, so it is only possible to make workout at home and sometimes it is hard to find motivation for even that. I am looking forward to halls to open so I can start practicing again.

What is your favourite teqpong stroke and why?
I think my favourite stroke is the forehand service, as it is interesting, and you can serve strong aces. Also, I enjoy simply keeping the ball on the table, forcing 13 strokes from the opponent which gives me the point as an attacking fault.

How was your overall experience of the 2019 World Championships? Did you think you would win a gold medal in both events?
Overall, I found the competition amazing, I have been to many large events in my career and this one was the best! Well organised. So much fun, even between the players everyone was like a one big family.
Deep in my mind I believed and knew that I can win, up until the world champs I competed in two competitions, one in Lithuania and other in Latvia, at both competitions I lost in the final. At that time, I knew that my next competition will be the world championships, and I knew I could finally win the gold medal. I even made a post on Instagram before the world champs saying 'hopefully 3rd time never lies' and in the end third time lucky!

How did it feel after becoming world champion in both doubles and singles?
I felt like a true king of teqpong, give me a belt!

What has been your favourite teqpong moment so far?
Entering the final stage-introduction, that was super fun. I even have some new ideas for my walkout to the ring for the next world champs.