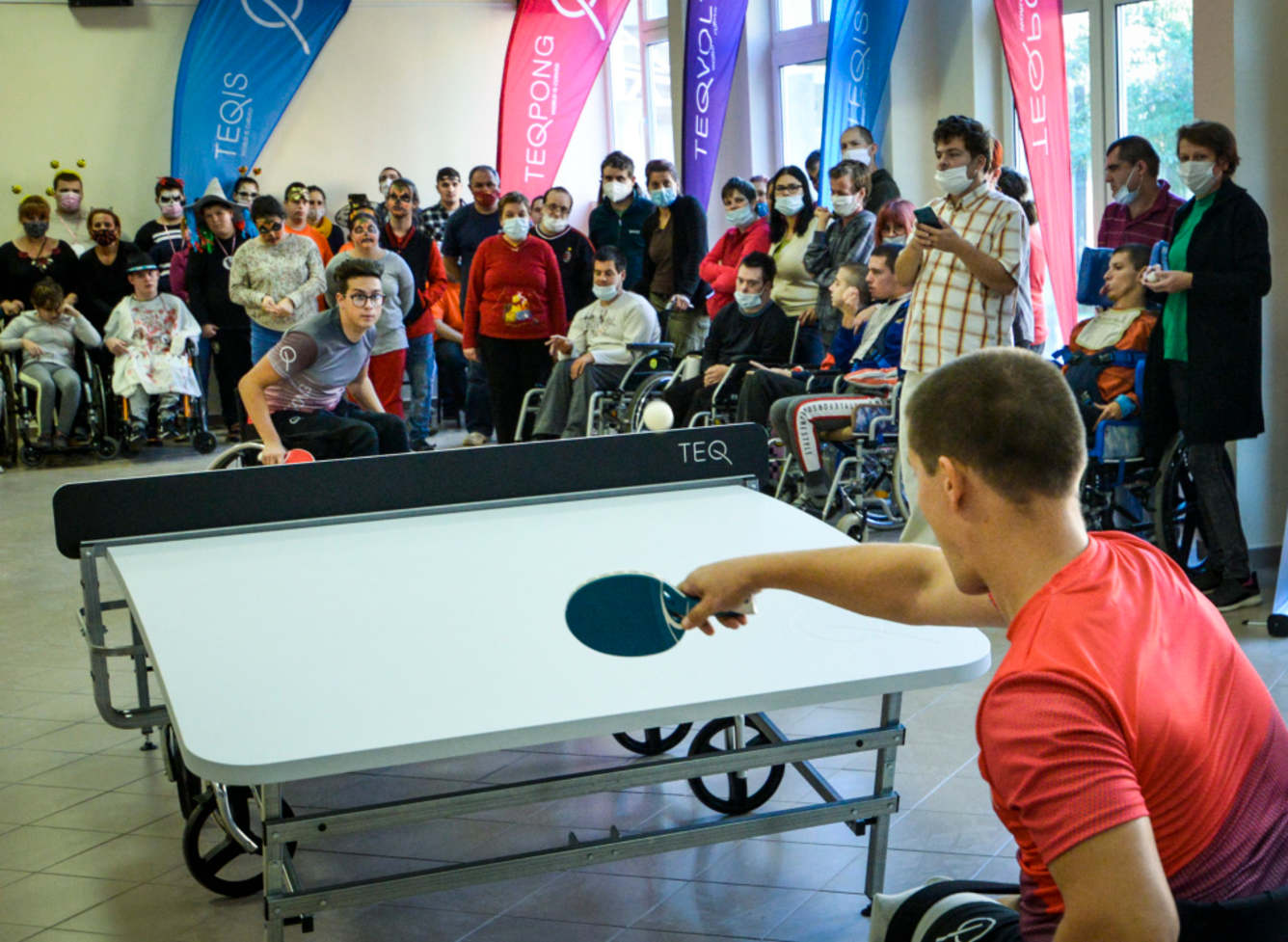 The Gemma Centre is an educational institution at Szeged, they help kids with all different disabilities learn and to live a life with as many possibilities as possible.
This centre works hard to provide lots of fun and entertainment for their students and this is something we wanted to help them with and be a part of.
The Para Teqpong team had a joint promotional event at their centre, the event included a demonstration by our sport instructors and gave students the opportunity to play against our pros!
At the end of the event the Para Teqpong team donated a Teq Lite table along with all the required Teqsport equipment for students to be able to continue to enjoy Para Teqpong at the centre!