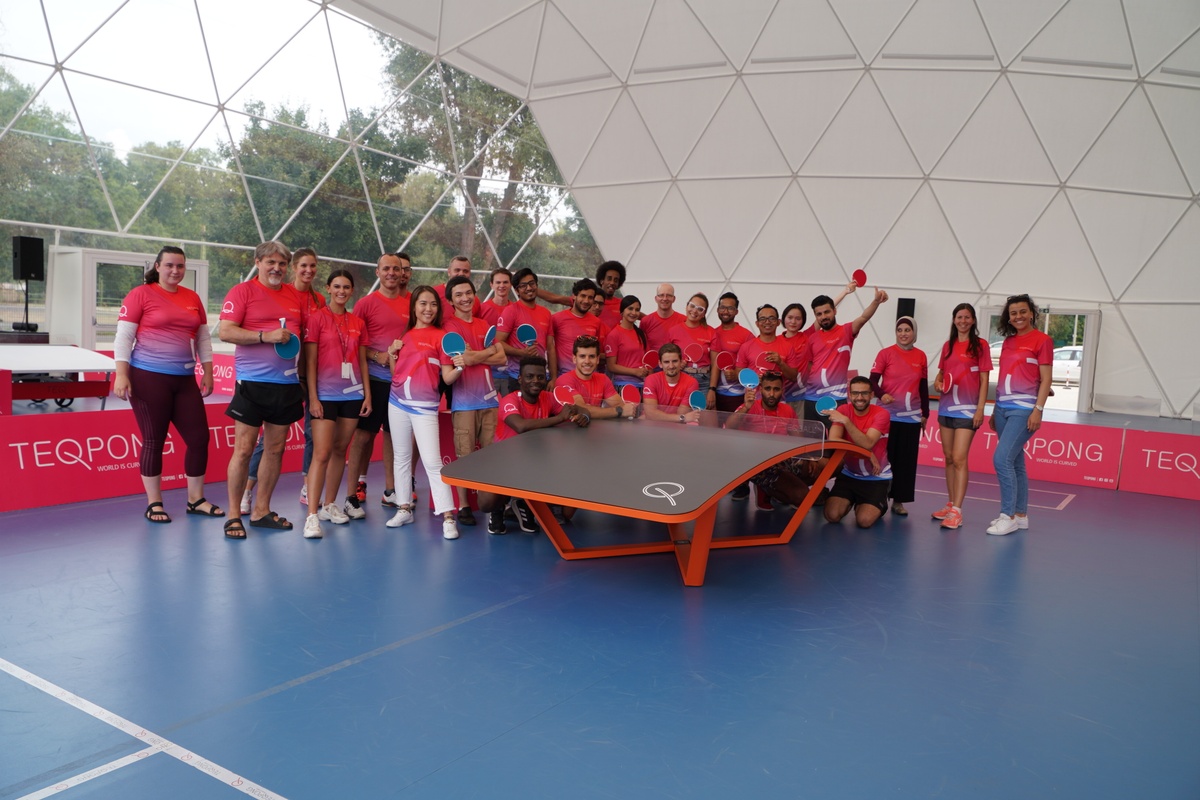 Ready, Steady, Teqpong!

Come & play a new sport - TEQPONG - it is easy to get into and played with rackets on the curved Teq table and most importantly it's FUN!
BAIS as partnered with Teqpong for a unique, one-time open day where 30 participants get the chance to try and play teqpong with professional instructor support & some prizes.
Meeting point at Pillangó utca metro stop (M2) no later than 13.45

Limited spaces - 30 participants max!
The event is FREE!
Challenge the instructors and Win Prizes!

The program will include:
Demonstration match by our teqpong instructors
Various teqpong exercises
Fun challenges with prizes
Teqpong with your friends

*COVID-19 precautionary measures will be applied

The world is curved!
Date: 26.07.2019
Time: 14:00 to 17:00
Location: Budapest
Venue: Teq Arena, Expo Tér 5-7
Are You Teq?
Related photos